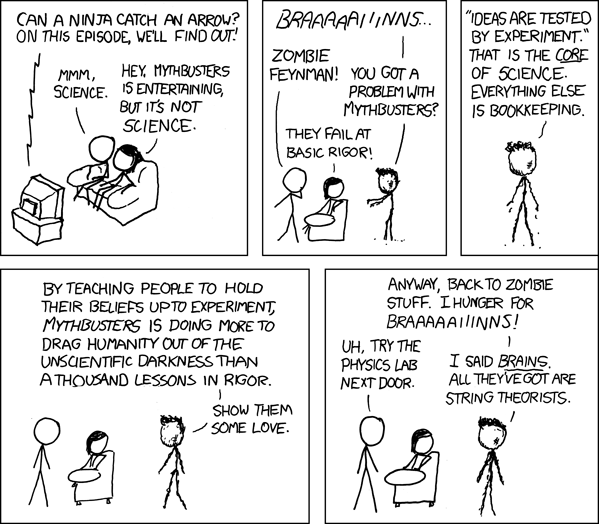 And it's XKCD that provides the unmistakable proof. Randall Munroe couldn't think of anyone living who represented rationality, so had to introduce Zombie Dick Feynman as a character.
In more "dead guys in the comics" news, Kurt Vonnegut, Jr., had a nice quote in
This Modern World
today from
A Man Without A Country
.
There is a tragic flaw in our precious Constitution, and I don't know what can be done to fix it. This is it: only nut cases want to be president.